Deb has had a camera in her hands since the 4th grade. One of a minority of women engineers at Cornell University, she studied how to use advanced analytic methods from different disciplines to make better decisions and find optimal solutions to problems.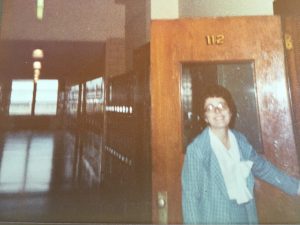 She got her first formal photography training in an elective class called "The Psychology of Visual Communications." It was while she was working on her MBA at NYU-Stern that she took a film class for fun and saw the documentary, For All Mankind. She got the power of story and said, "I want to do THAT!"
Figuring out "THAT" took a while. She finished her MBA and was off to a film set. Meanwhile, set up shop as a digital strategy consultant. She juggled her separate stories for about 10 years, looking for a unifying narrative for herself.
Along came YouTube. Suddenly, her film credits mattered as much as her consulting experience. She mixed together all of her skills and out came Making Change.
She got her story straight.